Update Your looks- Our full-service Salon offers complete beauty services including hair cuts, color and hair-style, hair extensions, makeup design, Threading, facials, and complete body wax.
We are a unisex salon specializing in men, women and children haircuts.
Service includes: 
Hair: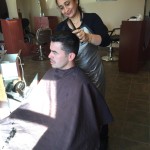 Our full range of Hair Care includes Maintenance and Styling- Hair cutting and styling, Keratin, Japanese Straitening,Color, Hi-lights and root touchup.
We have more than 20 years of experience in cutting, coloring, styling and other hair treatments. We use quality hair products that give guaranteed and long lasting results. 
We do hair styling and cuts for parties, proms, weddings and for special weekends.
Click here for our full price list.
Waxing: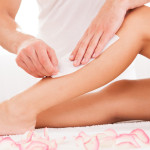 Full body waxing including Brazilian and bikini line waxing available. We use allergy free products and our waxing is painless and quick.
Soothing lotion after every treatment. 
We will use specialized wax if you have allergies. Incorrect waxing can be painful and can cause skin irritation but our products and gentle touch will make your experience painless with excellent results.
Click here for our full price list.
Facials: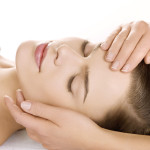 Specialized facials to rejuvenate your skin- we offer regular facials as well as deep massage facials such as herbal, micro-dermabrasion, Galvanic and much more. 
Click here for our full price list.
Threading: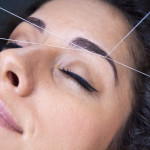 Threading is an alternative to waxing especially for facial hair. Besides we can thread your eyebrows to your complete satisfaction.
Full face threading is available too.
Click here for our full price list.
Henna: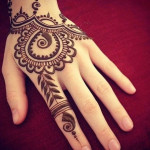 Whether you feel like have a henna tattoo or you want to have a henna party, you have come to the right place. Henna tattoos are temporary tattoos that can be designed and applied to your specifications.